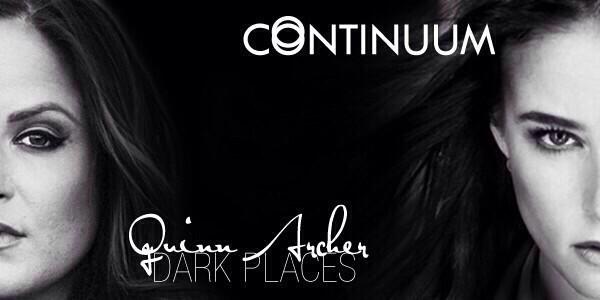 Maybe you heard "Dark Places" by Quinn Archer recently as you were watching the excellent sci-fi TV show Continuum (which happens to be both set in and filmed here in Vancouver, British Columbia).
If so, then you certainly won't want to miss her great song "Walk Through the Fire" either.
And if those two songs don't win you over to being thoroughly convinced of her mega-talent, then check out her new video, in which she transmutates the currently popular Ariana Grande (with Iggy Azalea) song, "Problem," into something very cool.
An earlier version of the "Dark Places" single appears to have been released in January, but now the June release improves on that stripped-down version with superbly crafted musical production and performance.
Clearly, Quinn has the right stuff and it will be interesting to hear what she does next.
Quinn Archer — "Dark Places" [June 2014 single]
Progarchist Rating: ★★★★☆