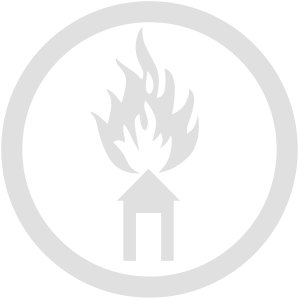 Andy Partridge
Apples & Oranges / Humanoid Boogie (10" vinyl preorder)

Andy has always had a special affection for the music of the late 1960s and so when it came to making initial recordings in his newly upgraded studio he turned to favourites from that era, specifically, Syd Barrett's "Apples & Oranges" and The Bonzo Dog Band's "Humanoid Boogie".
Exclusive to the APE store, here's your chance to own those recordings on a very limited 10" vinyl EP with the songs in both stereo and mono housed in a groovy picture sleeve.
All orders come with a postcard signed by Mr Andy Partridge. Only 1396 copies are available.
Preorder now for when the moon's in June (the 28th, to be precise)
David Gilmour
Screen Prints (various posters pre-order)

Classic 'Animals' era image of David Gilmour with a Battersea Power Station& Flying Pig background.
These limited 24×36" screen prints are designed by Carl Glover and screen printed in various colours plus a gold, silver or rainbow foil.
– 24″ x 36″ print
– Each colour is a strictly limited edition and prices vary
– The most expensive prints include a bonus set of five 9×12" mini prints
Preorder opens at 4pm UK time on Friday 25th May (shipping 22nd June)
Woolly Wolstenholme
Strange Worlds: A Collection 1980–2010 (7cd boxset preorder)

7CD box set containing every album by Barclay James Harvest founder Woolly Wolstenholme and his band Maestoso.
In addition to the official solo albums – all of which have been unavailable for some years – the set features a 20 track CD called The Unlost Works – Demos & Fragments, which consists of previously unreleased recordings.
Pre-order for 27th July release
Curved Air
Phantasmagoria (cd/dvd preorder)

A 2018 expanded 2 disc edition of Curved Air's inventive and popular 1972 studio album.
Remastered by Francis Monkman, this includes a DVD (ntsc/region 0) featuring the band's 1972 appearances on Belgian TV show Pop Shop and Austrian TV show Spotlight.
The digipak includes an illustrated booklet with an essay by Malcolm Dome, which features exclusive interviews.
Pre-order for 27th July release
Van der Graaf Generator
Live At Rockpalast – Leverkusen 2005 (2cd/dvd

The concert documented here on DVD and 2CD gig at the Jazzfestival in Leverkusen was the climax of the 2005 reunion tour and a very special night; not least because it was also Peter Hammill's 57th birthday.
Professionally filmed and recorded this was the first recording of an entire live VDGG concert.
The DVD is NTSC / region 0
In stock and shipping now
Douglas Adams
The Hitchhiker's Guide To The Galaxy – Primary Phase (3LP boxset preorder)

For the first time ever on vinyl, the original six episodes of the BBC radio series released to celebrate the 40th anniversary of its original broadcast.
Presented on triple 180g heavyweight coloured vinyl and housed in a beautiful 12" x 12" hardback book featuring newly commissioned sleeve notes, plus exclusive text by author Neil Gaiman.
Starring Peter Jones as The Book, with Simon Jones as Arthur Dent, Geoffrey McGivern as Ford Prefect, Mark Wing-Davey as Zaphod Beeblebrox, Susan Sheridan as Trillian, and Stephen Moore as Marvin the Paranoid Android. Sound effects by the BBC Radiophonic Workshop.
The essential guide to seeing the galaxy on less than thirty Altairian dollars a day.
Pre-order for 24th August release
Marianne Faithfull
Rich Kid Blues (cd and vinyl preorder)

An intriguing and beautiful album of spare, largely acoustic readings of folk / rock songs, including pieces by Phil Ochs, George Harrison, Cat Stevens, Tim Hardin, Bob Dylan, James Taylor and Sandy Denny.
Originally recorded in 1971 this reissue is available on both CD and 180g vinyl
Pre-order for 20th July release
Tim Buckley
The Troubadour Concerts (6 LP boxset preorder)

In early September 1969, Tim Buckley played four sets over two days at The Troubadour in LA, along with a rehearsal set, all of which were recorded.
These shows featured Buckley and band at their improvisational best with different performances of each and every song.
This 6 LP box is the first time these astonishing recordings have been gathered together on one release.
Lift-off lid box plus extensive sleeve notes, photos and ephemera.
Pre-order for 13th July release
The Names
Swimming (vinyl)

A 2018 LP edition of Swimming, the debut album by Belgian New Wave group The Names, originally issued in June 1982, and now issued in a limited edition of 300 copies on clear vinyl.
Recorded at Strawberry Studios in Manchester and produced by the legendary Martin Hannett, Swimming has come to be regarded as a European cold wave classic.
Bonus tracks include the singles Calcutta, Nightshift, Spectators Of Life and The Astronaut, as well as the band's John Peel session from February 1982.
LP in gatefold sleeve, shipping now