Here are my picks for the best of the year. I started with a list of thirty, and then cut it down to twenty by creating a list of ten pairs. Then I brutally cut that list of twenty down to ten, by jettisoning the member of the pair that had the lesser number of listens (according to my music playback software, Apple Music). Therefore, here are the ten best, ranked by my highest number of listens for 2020:
#1 — Unleash the Archers, Abyss
This long-form storytelling concept album is the sci-fi sequel to 2017's Apex and it is unquestionably the most awesomely epic release unleashed this year. Unleash the Archers also gave the best pandemic live-stream performance of the year. If you missed it, then you can at least play this album on repeat. Favorite tracks include "Through Stars" (all the way back to the 80s), "The Wind That Shapes the Land" (a sprawling prog-metal masterpiece), and "Carry the Flame" (a killer duet).
#2 — Pallbearer, Forgotten Days
It's hard to believe they could top their 2017 masterwork, Heartless, but all the same Pallbearer totally delivered the doom metal goods this year with this slow-growing, richly-textured slab of excellence. It will take multiple listens for you to appreciate all the complex nuances of this underappreciated release. Those who haven't given it due honor have simply failed to invest the requisite time of listens required for this album to show itself fully. "Stasis" is the shortest track, so you may find access through it first, but "Silver Wings" is the longest track and sheer sonic proof of Pallbearer's upper-echelon prog status.
#3 — Wytch Hazel, III: Pentecost
The noble tradition of classic metal is alive and well. Wytch Hazel rode atop our top ten list this year with their unstoppable momentum on III: Pentecost. Grab your sword and mount your horse as Wytch Hazel leads you into battle by setting scripture to music. They conquer all, galloping out of the gate with killer tracks like "Spirit and Fire", "Archangel", and "Dry Bones".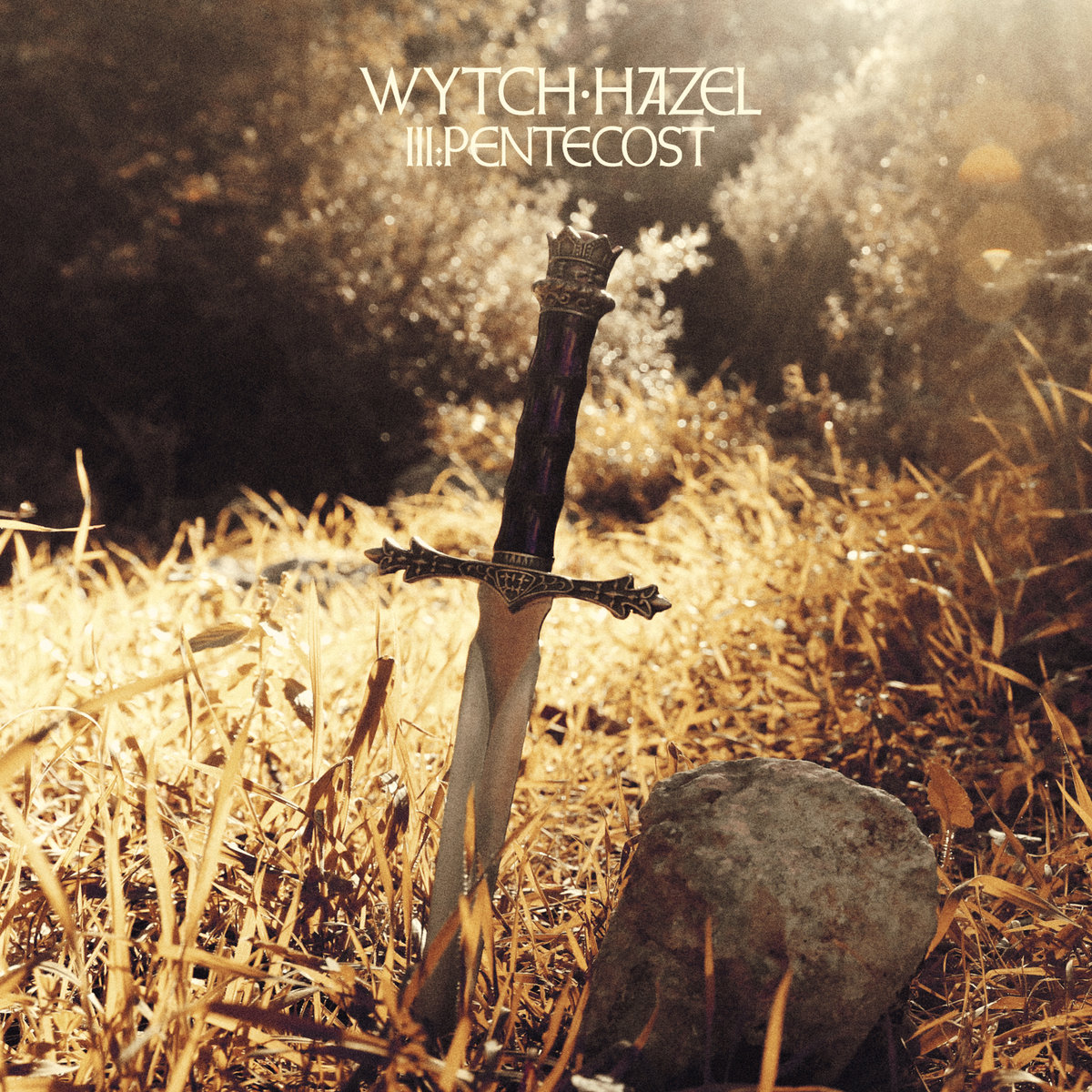 #4 — The Night Flight Orchestra, Aeromantic
Climb aboard and get ready for a voyage in an aerial time machine, flying back to the time when radio actually played good music. These cats have mastered all the pop and rock idioms of Planet Earth's golden age. On this disc, they perform the virtuoso trick of writing all the best songs of an era that they never actually existed in. Until now, by flying back to it this year. Start charting your own course with "Transmissions" (as you taxi a groove down the runway), "Aeromantic" (a totally exhilarating liftoff), and "Golden Swansdown" (a heavenly-perfect audio icon of falling in love).
#5 — Kelsy Karter, Missing Person
Rock and roll will never die as long as each new generation keeps producing truly talented and suitably demented offspring like Kelsy. "God Knows I've Tried" to be good, she sings. And she's certainly achieved it on this debut disc. This is proof positive why artists should follow the maxim, "Stick to Your Guns". Kelsy accordingly took her time to produce this fine album, and it's a total blast from start to finish, all the way to the "Liquor Store On Mars" and beyond.
#6 — Pure Reason Revolution, Eupnea
Returning to their prog roots, Pure Reason Revolution pull off their best album since their stunning debut, The Dark Third. This album will become your "New Obsession", because it was carefully crafted during a "Silent Genesis", in order to give us a musical guide through the "Maelstrom" of 2020. Absolutely brilliant, this disc is a shining star in the prog firmament. Welcome back, PRR.
#7 — White Crone, The Poisoner
Here's metal in the traditional style to make you stand up and take notice. If you need a prog awakening, check out the nifty musical intricacies on "Interment", and then as it morphs into "Edge of Gone". Every track rocks hard, but my favorite is "The Seven Gates of Hell", which sports haunting vocals showing what Dio would have sounded like if he were a woman.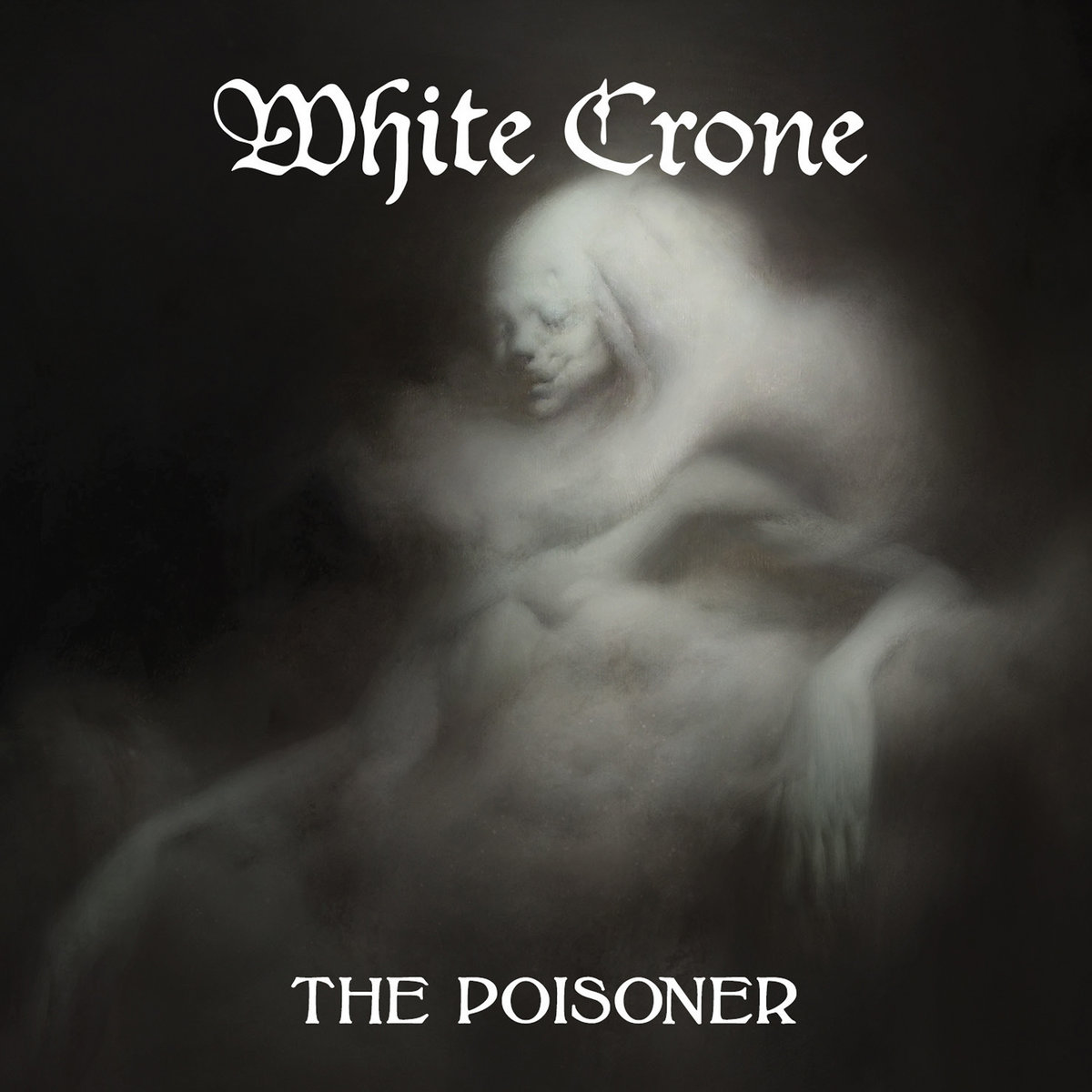 #8 — Kansas, The Absence of Presence
Kansas showed up in 2020 with a prog achievement beyond all expectation. This wonderful album proves that the greatest bands never go on past their prime. They just keep showing in new ways: why they are so remarkable, with no need to recycle their glory days. There's maturity, vigor, and wisdom all here, with stunning tracks like "Memories Down the Line", "The Absence of Presence", and "Animals on the Roof". Carry on, Kansas; carry on…
#9 — The Tangent, Auto Reconnaissance
The Tangent demonstrate yet again why they cannot be vanquished by any critics, because they simply cannot be reduced to any musical category and critiqued in a box. Instead they transcend all attempts to comprehend, and simply dazzle you with musical excellence. "Jinxed in Jersey" is jazzy storytelling that will have you laughing your head off. But the track of the year may very well be the amazing "Lie Back and Think of England" which is definitive proof that if you have ever objected to The Tangent's "politics" on any release, you are foolishly missing the point. The Tangent's vision is nothing but the finest humanism.
#10 — Smashing Pumpkins, Cyr
This surprise late entry stormed our top ten list with its unexpected synth rock unfolding atop a full flower of brilliant songwriting. Repeated listens are richly repaid, but you may hold onto early favorites, as I did, that also stand up over time: "Dulcet in E", "Wyttch", "Black Forest, Black Hills", and "Haunted". Billy Corgan's immense talent for songcraft is on full display, but perhaps the most wonderful surprise is the radiant female background vocalists, Katie Cole and Sierra Swan, who stand out and shine as if they were fronting the band, making the Smashing Pumpkins now sound like an ideal Platonic form of pop/rock: a Pumpkin mashup with Metric.