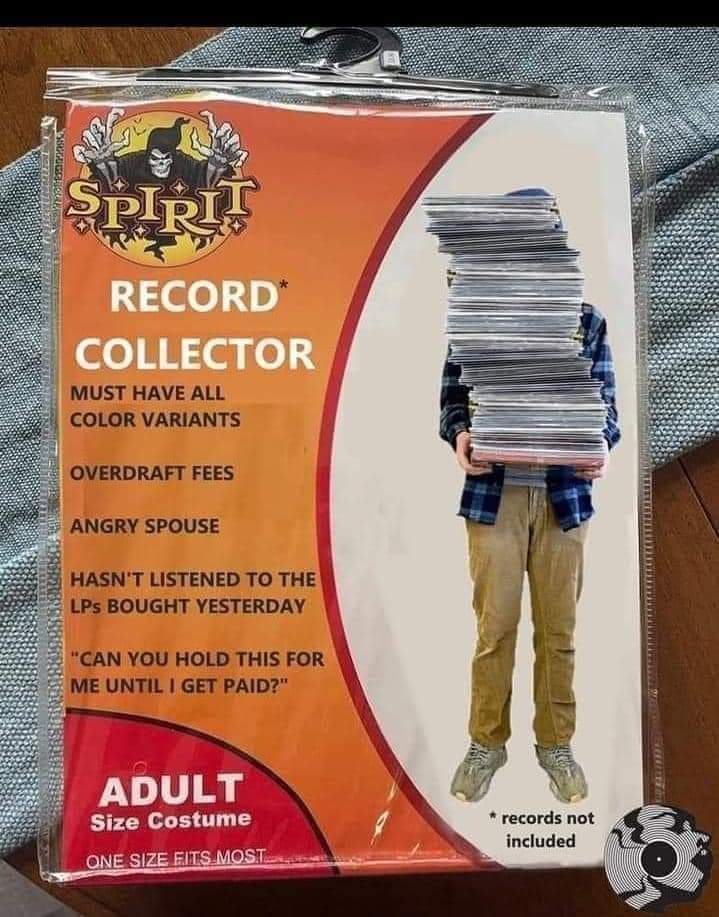 Commemorating Progarchy's anniversary month in Progtober, we have seen Bryan's celebration of the decade's best discs, as well as Rick's top albums.
At the same time, too, we have been debating who the top artists of the past ten years are. Check out Bryan's case for Steve Hackett; Rick's case for Steven Wilson; and my case for Neal Morse & Mike Portnoy.
Soon to follow (on the last day of October) will be our collective editorial vote for Big Big Train as being Progarchy's defining band of the decade.
But, for today, allow me to name my ten favorite albums of the past ten years.
Revisiting my top ten lists from years past, I was surprised to see that my #1 albums were usually not the ones that I returned to in subsequent years. Instead, here are the idiosyncratic picks that give you a good idea of my most permanent musical taste. These are the albums that I have returned to more often than not, as the years have slipped by.
2021—Arc of Life, Arc of Life: As I said in my review of Dave Kerzner's The Traveler (2022), Kerzner here collaborated on the best Yes album of the past decade, despite the ABWH-like absurdity whereby the musicians creating the masterpiece don't call themselves Yes.
2020—Unleash the Archers, Abyss: Unleash the Archers puts the prog storytelling back into prog metal on this amazing release, which includes "Through Stars" (nicely taking us all the way back to the 80s), "The Wind That Shapes the Land" (a sprawling prog-metal masterpiece), and "Carry the Flame" (an absolutely killer duet). Unleash the Archers did a livestream concert during the pandemic that was so fantastic I watched it twice, as my ticket allowed me to do over the weekend. I would love to see it again. Maybe the band can offer a digital copy for sale?
2019—Tool, Fear Inoculum: This disc blew me away with its devastating sonic blast. There is so much happening here that must be celebrated. It is not only the greatest thing Tool has ever done, it attains the heights of the greatest and most compelling prog metal of all time. I agree with Rick K. that Tool has indeed here given us the album of the year for 2019.
2018—Brass Camel, Daniel James' Brass Camel: Brass Camel rented space in our local planetarium to put on one of the greatest tribute concerts to the glory days of prog that I have ever seen. I wrote a review of this once-in-a-lifetime experience for Progarchy. That same year they released this CD, which I had to track down in a local vinyl record store that announced to the world their talent. Now, in this anniversary year of 2022 for Progarchy, Brass Camel has released Brass, which is currently in the running for the best prog album of the year. Check out "Last Flight of the Vulcan" if you want proof that this is a band to be reckoned with: While you're on their Bandcamp page, give "King for a Day" and "Easy" and "Only Love" a spin. But take note: their prog supernova started back here with this hard-to-find disc, back in 2018. Don't wait too long to let it reach your ears.
2017—Schooltree, Heterotopia: Adam Sears of Lobate Scarp, an impeccable musician with impeccable taste, tipped me off to this stunningly brilliant epic album. You can tell from my rapturous review what ecstasy it imparts. Also, thanks to that review, the mighty Rick K. found his way to write for Progarchy, if you have ever heard his origin story.
2016—Headspace, All That You Fear Is Gone: Damian Wilson is an incredible talent and this disc is the perfect prog metal venue for his gifts to shine at their brightest. But everyone on the album is amazing. This uplifting record never gets old for me.
2015—The Gentle Storm, The Diary: Anneke van Giersbergen does unbelievable work on this masterpiece. Teamed up with her metalhead pal Arjen Anthony Lucassen, the story is nonetheless told best on the disc marked as "The Gentle Version." Check out Anneke's work with Vuur if you want a harder-edged metal experience. But here, it's her acoustic side that works best, especially as beautifully complemented by Arjen's classical and exotic instrumentation.
2014—Sloan, Commonwealth: Sloan is one of my favorite bands of all time. They are essentially Canada's version of the Beatles, but with an ability to rock even harder when appropriate. Back in 2014, they did this double album, where each member (similar to the unrestrained experimentation of the Pink Floyd of the early years) gets a whole album side devoted to their individual compositions. As Mike Portnoy has recognized, Sloan has released in 2022 a blast of power pop perfection that is an undisputed contender for album of the year (Steady), but back in 2014 I noted their turn to a prog aesthetic with that 17:40 song.
Note that Sloan only stole the 2014 album slot from Haken because Restoration was an EP, even though it has one of my favorite Haken songs, "Crystallized." I'll never forget seeing Haken perform that song live.
2013—Steven Wilson, The Raven That Refused to Sing and other stories: There's not much I can say about Steven Wilson that Rick or Bryan has left unsaid. But I have to admit that Wilson and Porcupine Tree did nothing for me until this Raven album came out. It master the idioms of my favorite prog bands. Thus, Wilson has had my attention forever after. So, even though Hand Cannot Erase (I choose to erase the dopey periods) is the Wilson album I have probably listened to the most (and I loved the concert tour for that album which I was lucky enough to see live here in Vancouver and then review), I still choose Raven as the Wilson disc for my decade-long list of 10.
2012—Flying Colors, Flying Colors: As I have already noted, "Infinite Fire" is the track that sealed the deal to make me inescapably devoted to Neal Morse and Mike Portnoy. It's a nice bonus, too, that Steve Morse adds his signature guitar stylings to this album, since I had been a big fan of that other Morse since his Dixie Dregs and Steve Morse Band days. But wow, with BBT on the other side of the Atlantic, and Morse and Portnoy and pals on this side, it is clear that, after decade, prog rock has achieved, if not world domination, at least residence in the hearts of all the citizens of Progarchy, our everlasting republic of musical freedom.